Babby Farms on 13th Jan 2021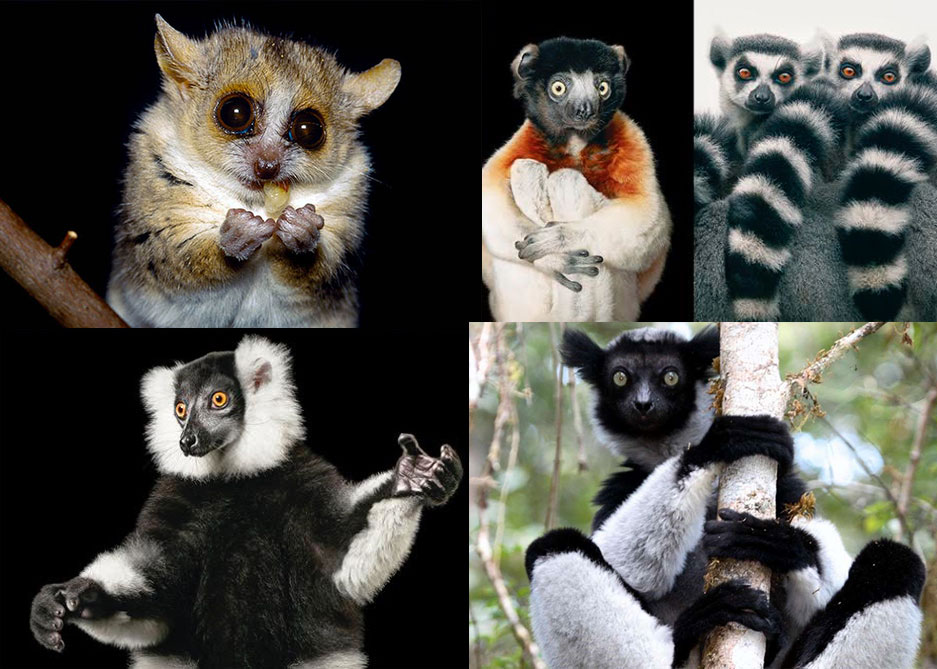 What Is a Lemur?
A lemur is a prosimian primate native only to the islands of Madagascar and Comoro off the eastern coast of Africa. Prosimian defines primates that are neither New World monkeys nor Old World apes. Lemurs are more primitive than their larger cousins on the mainland, such as chimpanzees and orangutans (although scientists have found subfossils of lemurs as large as gorillas on Madagascar!). It is believed that primates entered these islands by way of oceanic dispersal, more specifically via something called "random rafting events," circa ≈65 million years ago. Madagascar and the Comoro Islands have been isolated from the continents of Africa and Asia from between ≈160 and ≈80 million years ago, but the oldest known lemur fossils found on Madagascar are dated only as far back as roughly 11,000 years ago. Scientists therefore deem it more than likely that small primates were carried across the Mozambique Channel to the islands on rafts of vegetation, much like how New World primates arrived in Central and South America.
Lemur characteristics include an elongated snout, large eyes, and a long, non-prehensile tail. This means that unlike New World primates (like the capuchin monkey), their tails are not capable of grabbing and holding objects. They do, however, have four fingers and an opposable thumb on each hand and foot, enabling them to perform delicate feats of manipulation, much like their primate cousins and humans. They also have characteristically wet noses that are larger in proportion to their faces than most other primate species, giving them sniffing superpowers by comparison!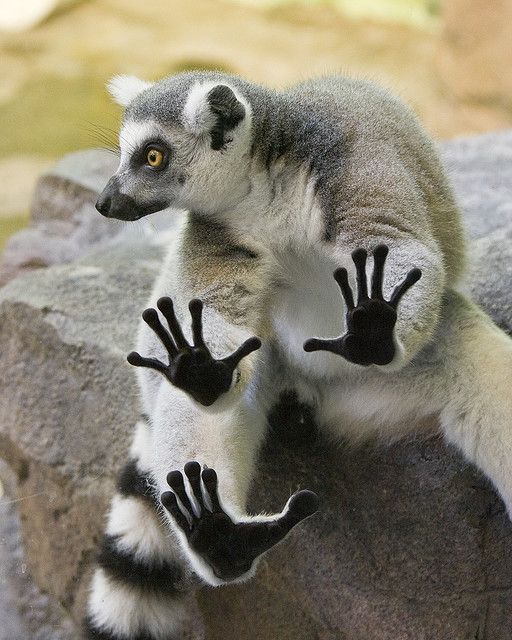 As expected of smaller primates around the world, lemurs are arboreal, meaning they live in trees. It makes sense, then, that the lemur's diet mainly consists of fruits, nuts, seeds, tree bark, and flowers. Some species of lemur are omnivorous and will eat vegetation as well as insects and small animals, but most are strict herbivores. Similarly, there are species of lemur that are diurnal and species that are nocturnal; generally speaking, larger lemur species are active during the day whereas smaller lemur species are more active at night.
Lemurs are, like almost all primates, social animals and often prefer to live in groups, sometimes known as troops. Did you know another name for a group of lemurs is a conspiracy? This is said to be because of the way lemurs conspire to mob predators en masse when attacked. Although some species of lemur - specifically the smaller, more nocturnal species – spend more time alone than in groups, a troop of lemurs can have as few as 6 or as many as 30 individuals, with an average of 17 lemurs per familial group.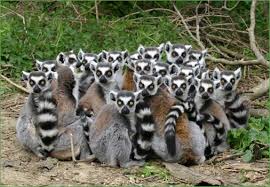 Because there are so many species of lemur, their lifecycles span a wide range; some species of lemur are known to live an average of 5 years in the wild and up to 20. In captivity, the average lifespan is between 15 and 30 years, although there are some species of lemur that cannot survive in captivity, due to their specific diets and reproductive needs.
Similarly, the reproductive behaviors of lemurs are unique to individual species, although the general consensus is that lemurs only mate during a short, 3-week period of time annually. Depending on the size of the lemur species, the gestation period can be as short as 54 days or as long as 135 days. The number of offspring also varies between 1 and 6 babies, depending on the size and species of lemur. The larger the lemur, the fewer the number of offspring, whereas smaller lemur species generally birth larger litters.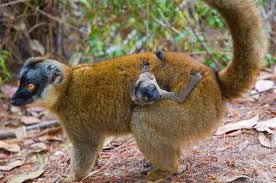 How Many Species of Lemur Exist?
Lemurs are considered to be the most endangered mammal in the world. There are over 100 species of lemur, and due to hunting, slash and burn agriculture, and illegal logging, it was determined in 2020 that 31% of all lemur species are critically endangered and 98% of lemur species are threatened. This means that some species of lemur, such as the Madame Berthe's Mouse Lemur – the smallest primate in the world at only 30 grams, is only one step away from extinction. The same applies to the indri, the largest lemur at around 20 pounds, as well as the blue-eyed black lemur, the only primate species in the world other than humans that has blue eyes.
Other notable species of lemur are ring-tailed lemurs, red-ruffed and black-and-white ruffed lemurs, sifaka lemurs (like Zoboomafoo, for those of you who remember!), and the aye-aye.
Lemurs come in all shapes, sizes, and colors. Each species occupies its own ecological area on Madagascar and the Comoro Islands, and while these animals had once previously coexisted without trespassing on one another's territories, they are now forced to share the constantly decreasing forests, making food scarce and living space scarcer. If you are interested in doing more to aid in the conservation and protection of these incredible animals, please visit https://www.lemurconservationnetwork.org/how-to-help/ for more info.
Lemurs at Babby Farms
We love our primates at Babby Farms - especially our lemurs! When raised by hand, lemurs can be incredibly sweet and social with human beings. The lemur species currently housed at Babby Farms are red-ruffed lemurs, ring-tailed lemurs, and brown lemurs. We love our lemur snuggles!